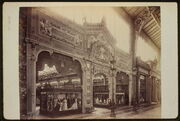 This page discusses the impact of the 1889 Paris Fair on Fashion of the time or vice versa.
Belle Epoque
Fair Performers
Eiffel's tower : and the World's Fair where Buffalo Bill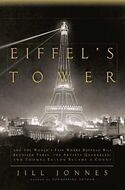 beguiled Paris, the artists quarreled, and Thomas Edison became a count
Abstract: Presents a compelling account of the Eiffel Tower's creation and a superb portrait of Belle Epoque France. As Gustave Eiffel held court that summer atop his one-thousand-foot tower, a remarkable host of artists and personalities--Buffalo Bill, Annie Oakley, Gauguin, Whistler, and Edison--traveled to Paris and the Exposition Universelle (1889 World's Fair) to mingle and make their mark.
Costume Exhibit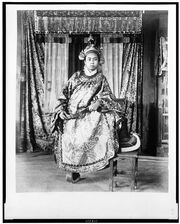 Community content is available under
CC-BY-SA
unless otherwise noted.