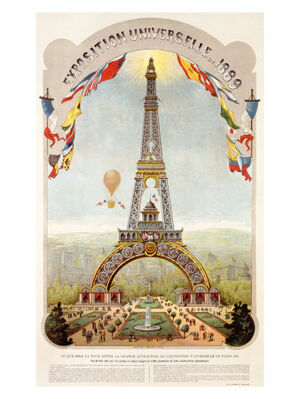 New pages
Welcome to 1889 "Exposition Universelle" Paris World Fair
1889 "Exposition Universelle" Paris World Fair Wiki is a collaborative effort to fulfill a class final project on a Masters level in Library Science.
Group members are: Jason Wunsch, Stephanie Patricia Lewin , John Sutton Marianne, Yvette Kordas, Carol Sabbar
News
Replace this with some news about your topic.
Replace this with the name of your topic
Write an introduction to your topic here, to explain to your readers what your topic is all about!
Community content is available under
CC-BY-SA
unless otherwise noted.